Team Relationships & Team Conflict
The key to delivering an excellent customer experience is often a great workplace experience – with happy engaged individuals working together as teams to deliver customer value.
But getting individuals to work together harmoniously isn't easy. At least with customers, the conflict, tension or difficulties are usually an temporary; workplace tensions and resentments may be a permanent feature – a constant challenge for individuals, co-workers and the aims of the team.
CX Training provide a range of training solutions to help get your team working better together. We can help your team

Topics and programs can include the following:
---
Understand themselves and each other better
Boost their emotional intelligence
Enhance their communication skills to limit misunderstandings
Communicate with respect
Manage and improve difficult workplace relationships
Better hand 'in-the-moment' conflict
Challenge or provide feedback respectfully, whilst limiting the risk of conflict or resentment
Demonstrate the characteristics of high-performing teams
Understanding ourselves and others
Understanding personality and behavioural differences
Emotional intelligence for the workplace
Communication, assertiveness & respect
Understanding workplace communication & its challenges
How rapport and bias impacts working relationships
Assertiveness, aggression (and passive aggression)
Assertive behaviours & assertiveness skills
Communicating with respect
Listening & questioning skills
Robust conversations (respectfully challenging others' behaviour)
Managing team relationships
Teams & groups : what makes a team?
5 behaviours of constructive teams
Building workplace trust
Demonstrating accountability
Understanding team conflict
Managing individual conflict (long-term & relationship strategies)
Managing individual conflict (short-term 'in-the-moment' strategies)
Encouraging constructive conflict in the workplace
What is customer experience?
Customer experience is the single most important quality driving the success of any business. A good customer experience strategy leads to customer loyalty, referrals, pricing premiums, higher employee engagement, growth higher profits.

CX Training delivers a range of solutions to improve your customer experience – whether your work is white collar, blue collar, retail, call, hospitality, industrial, financial, or professional services.

Different organisations have different challenges in their efforts to deliver exceptional customer experience. These are some of the ways we help our customers through our customer experience training:
---
Helping technical experts focus on customer value, not technical detail
Helping teams change from a compliance/process culture to a more customer-centric focus
Helping teams get beyond superficial customer exchanges to build deeper rapport and trust
Helping teams better adapt their behaviours to the styles and preferences of others
Helping Technical Experts Focus On Customer Value, Not The Technical Detail
Technical experts and professionals rightly pride themselves on their technical ability, and believe this is the essence of their value to their customers. While true to an extent, we also recognise that the technical mindset can be a barrier to developing truly customer-centric behaviours.
During our customer experience training programs and workshops, we use a variety of techniques to challenge mindsets. These include focusing on personal and organisational goals, and identifying the deeper underlying sources of client value. We don't hold back in challenging limiting self-perceptions and tackling any limiting beliefs about individual roles and capabilities.
Tackling mindset issues first helps open the door to the development of specific skills, including how people can better use their technical knowledge to more effectively understand, support, and guide their customers to improve their customer experience.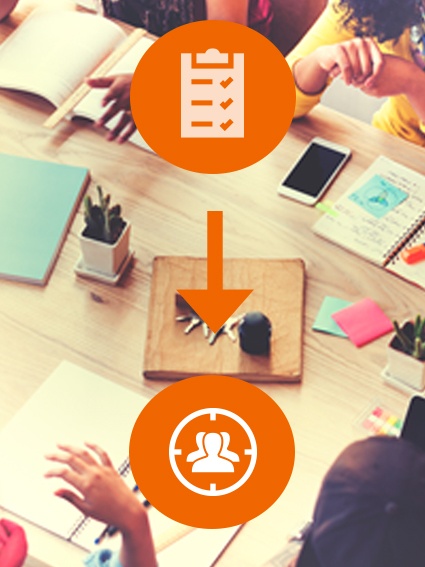 Helping Teams Change From A Compliance/Process Culture To A More Customer-Centric Focus
A successful customer experience strategy begins with a customer-centric focus. Changing team cultures requires action on many different fronts. While training workshops can focus on skills to an extent, changing individual behaviours will most likely necessitate an equal investment in other areas such as leadership behaviours, performance management, rewards, and even recruitment.
We can work with individuals and leaders on these challenges as well as developing programs that change mindsets and behaviours on an individual front. In attempting to change compliance/process mindsets, we typically focus on limiting beliefs relating to rewards and consequences, time management and productivity, working effectively with colleagues, and more.
We also recognise that people who have a compliance/process mindset find comfort in such approaches – and we don't try to take that comfort away from them. Instead, we support the 'soft' or nebulous challenge of customer communications by providing clear processes, tools and frameworks including specific behavioural requirements for individuals to use while they edge out of their comfort zone and develop their customer confidence.
Helping Teams Get Beyond Superficial Customer Exchanges To Build Both Deeper Rapport And Trust
Different teams and individuals have different challenges with building rapport and trust. For some introverts, it's the initial superficial rapport building (e.g. small talk and questions such as "How's your weekend?") that they struggle with. For some extroverts, that part of things is easy, but they struggle with moving beyond the superficial to truly understand personal challenges and organisational needs.
In our customer experience training sessions and workshops, we try and cover as many bases as possible to help people understand these challenges and develop new approaches and behaviours to build rapport and trust in different situations. We analyse rapport, discuss alternative rapport building techniques (including NLP), refer to different laws of likeability, listening and questioning techniques, trusted advisor behaviours, and more. We use exercises that profile each individual's rapport-building instincts and advise where these may have to be moderated. We build understanding, challenge mindsets, and change behaviours.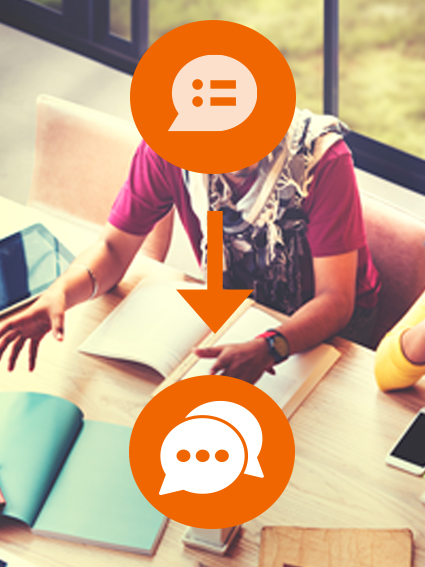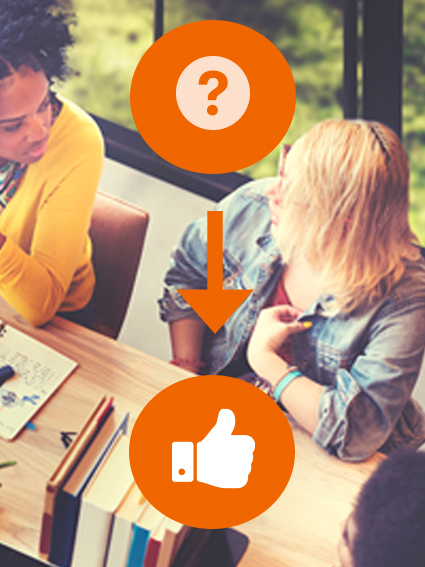 Helping Teams Better Adapt Their Approaches and Behaviours To The Styles And Preferences Of Different Customers And Colleagues
People often won't change their behaviours unless they recognise and accept the need for change. Our customer experience training uses different tools to motivate change, such as listening to recorded customer calls, profiling tools such as DiSC, LDP or Hogan, or other measures that might identify current behaviours and the need for change.
Once people accept the need for change, we can discuss emotional intelligence, communication and behavioural preferences in more detail, and identify where and how they might moderate or change behaviours to get the best response from others in different situations.
Improve Your Customer Experience With CX Training
Your Team, Your Customers, Your CX Training
Our customer service training will be tailored to your unique requirements. We'll liaise with you to understand your organisation's goals, your team's learning styles and preferences, and your overall strategic objectives, to tailor a customer service learning program that delivers the results you need.
We Go Deeper Than Just Developing Skills: We Challenge Mindsets To Change Behaviours
Most customer service training providers focus on content and skills. This approach doesn't lead to true behavioural change because people haven't been challenged. They hang on to the mindsets and excuses they have always had. At CX Training, we don't just work off a script, we work off people. We facilitate insightful self-awareness and challenge limiting beliefs and excuses. Then we lay the skills on top, resulting in learning outcomes that stick. If you're looking for a customer experience coach who challenges you, breaks down your barriers, but still has fun along the way, we have the customer service training for you.
We Make It Stick
Bringing about behavioural change often requires more than just a group training session. We would love to support you after any initial training through coaching, leader support, webinars, micro-learning, and follow-up implementation workshops.
Complete the form below for a free strategy consultation, or contact us on

[email protected]

or 0404 266 174 to discuss your customer experience training needs now.